Links
Please visit the following websites for additional insight and information related to the Revolutionary War and Valley Forge National Historical Park. The sites commemorate the sacrifices of the Revolutionary War and honor those who came together to overcome adversity during extraordinary times.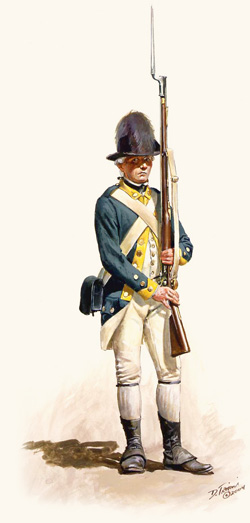 The official National Park Service website for Valley Forge. Includes visitor information, tours and available services plus calendar of Park happenings and special events.
Support the ongoing work of the Muster Roll Project by making a contribution to or joining the Alliance. The Alliance protects, preserves, and promotes the Park by raising funds for vital restoration projects and contributing thousands of volunteer hours for much needed park maintenance, as well as offering interpretive and awareness programs to assure that Valley Forge remains a significant historical event and place in our country's history.
The Society was founded for the purpose of compiling a roll and preserving the identity of individual soldiers, especially those who lie in unmarked graves. The Society continues to attract descendants with a direct blood line from an officer or enlisted man of George Washington's Army at Valley Forge for educational and charitable purposes.
Saratoga National Historical Park in New York and Heritage Hunters have compiled a list of American participants in this "turning point of the Revolutionary War." The site also includes an overview of the battles and research references.
Unique online collection offering some never-before-seen historic documents and digitized images — a popular favorite for further research on Revolutionary War soldiers.
As the Nation's record keeper, this site offers valuable records which may be helpful in finding clues about your family's history or military services, and conducting other historical research.
The Civil War Soldiers and Sailors System is a computerized database containing very basic facts about servicemen who served on both sides during the Civil War. Other information includes: histories of regiments in both the Union and Confederate Armies, links to descriptions of 384 significant battles of the war, and other historical information.
Painting courtesy of Don Troiani, www.historicalimagebank.com