Muster Roll Products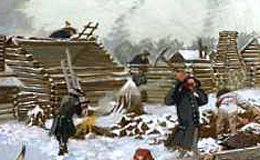 The Muster Roll Project is a fully volunteer effort of the Valley Forge Park Alliance. All purchases benefit the ongoing support of the project and the legacy of the December 1777 – June 1778 Encampment of the Continental Army.
If there are other products that we can provide to honor your ancestry or further your learning, please let us know by emailing us.